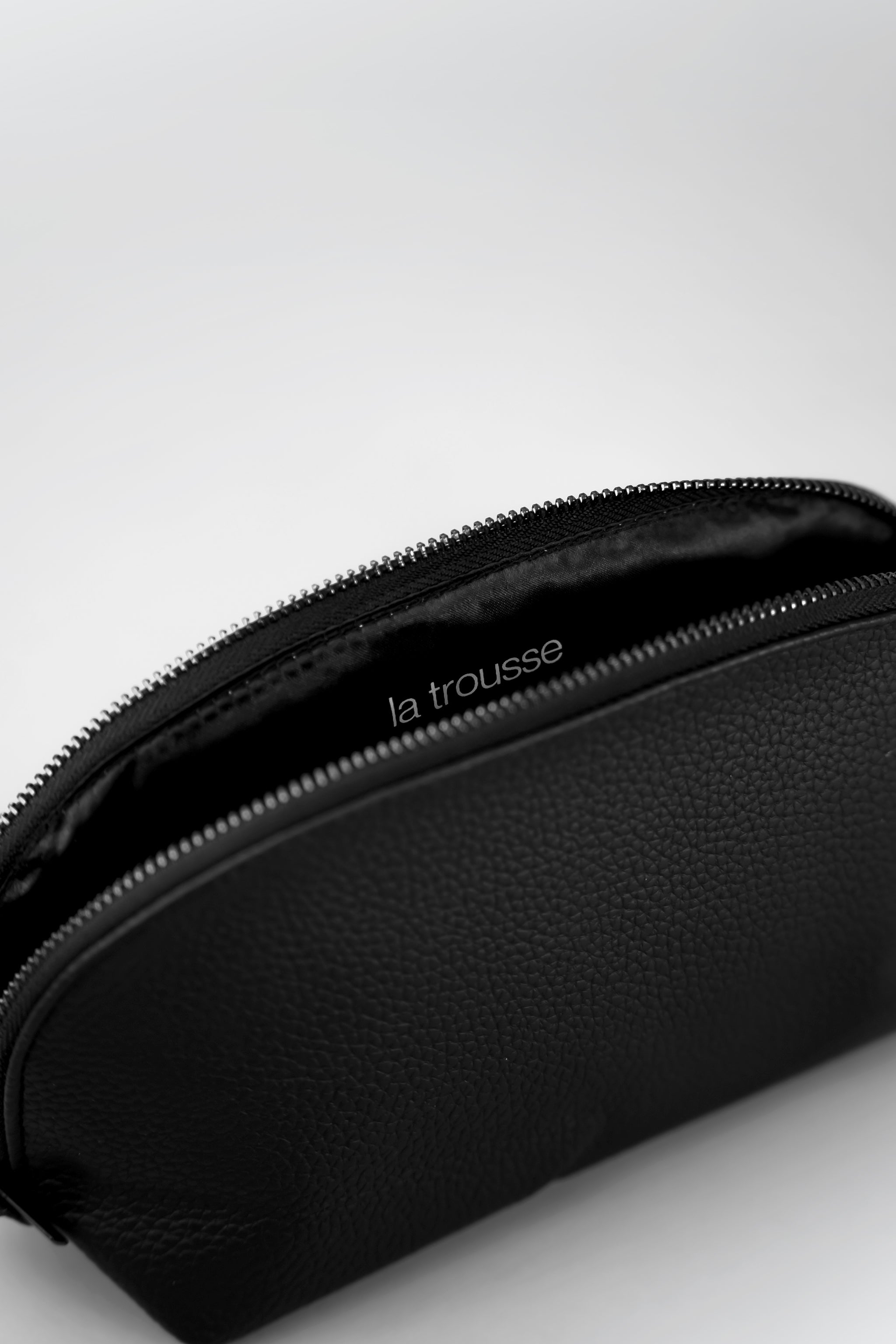 Description
Makeup bag in PVC with satin lining.
Dimensions: 20 cm long x 8 cm deep x 14 cm high
Je l'ai depuis l'ouverture de sans-façon et wow, elle est encore très très belle. La qualité du produit est incroyable.
La petite trousse du quotidien
Très belle trousse qui transporte l'essentiel. Je suis contente de mon achat, mais j'avoue que je croyais qu'elle pourrait contenir plus d'effets! Mais somme toute je l'adore, elle fait très minimaliste.
La trousse parfaite
Wow! J'ai longtemps cherché la trousse parfaite et sans façon l'a créée! Format idéal et matériaux de qualité. Lacouleur crème est trop belle!
Ma trousse préférée!
Je l'adore!! Format parfait: capable de contenir plusieurs articles sans être trop encombrant. La couleur crème est magnifique et ne se salit pas trop rapidement!
Je l'adore!
Elle se nettoie super bien et tous les items de Sans-Façon y entrent parfaitement!!! :) Je la trouve super subtil et délicate. Elle se transporte super bien!!!
Vegan
Discover superior quality vegan products.
Cruelty free
A statement that should be standard.
Paraben free
All our products are paraben free.
Made in Canada
Designed and developed in a Canadian laboratory.
Simple routine
Quality products, developed with a keen attention to detail, that will become your beauty essentials.
Frequently asked questions
Is it possible to try the products?
Yes. At the boutique Womance at 9100 John-Simons street, Quebec (QC) G2S0B9
Where are the products made?
All of our products are conceptualized, designed and developed in Canada.
Delivery
Free shipping
Shipping is free on purchases of $75 or more, anywhere in Canada except for certain remote areas To know more about it
Parcel tracking
All packages are shipped with a tracking number so you can check its progress. We recommend picking up your package quickly after delivery to avoid extreme temperature changes (very hot in summer or freezing in winter).
Fast delivery
Fast delivery, usually in 1-2 business days to most cities in Canada. For delivery in remote areas, allow for more time Learn more about our products.