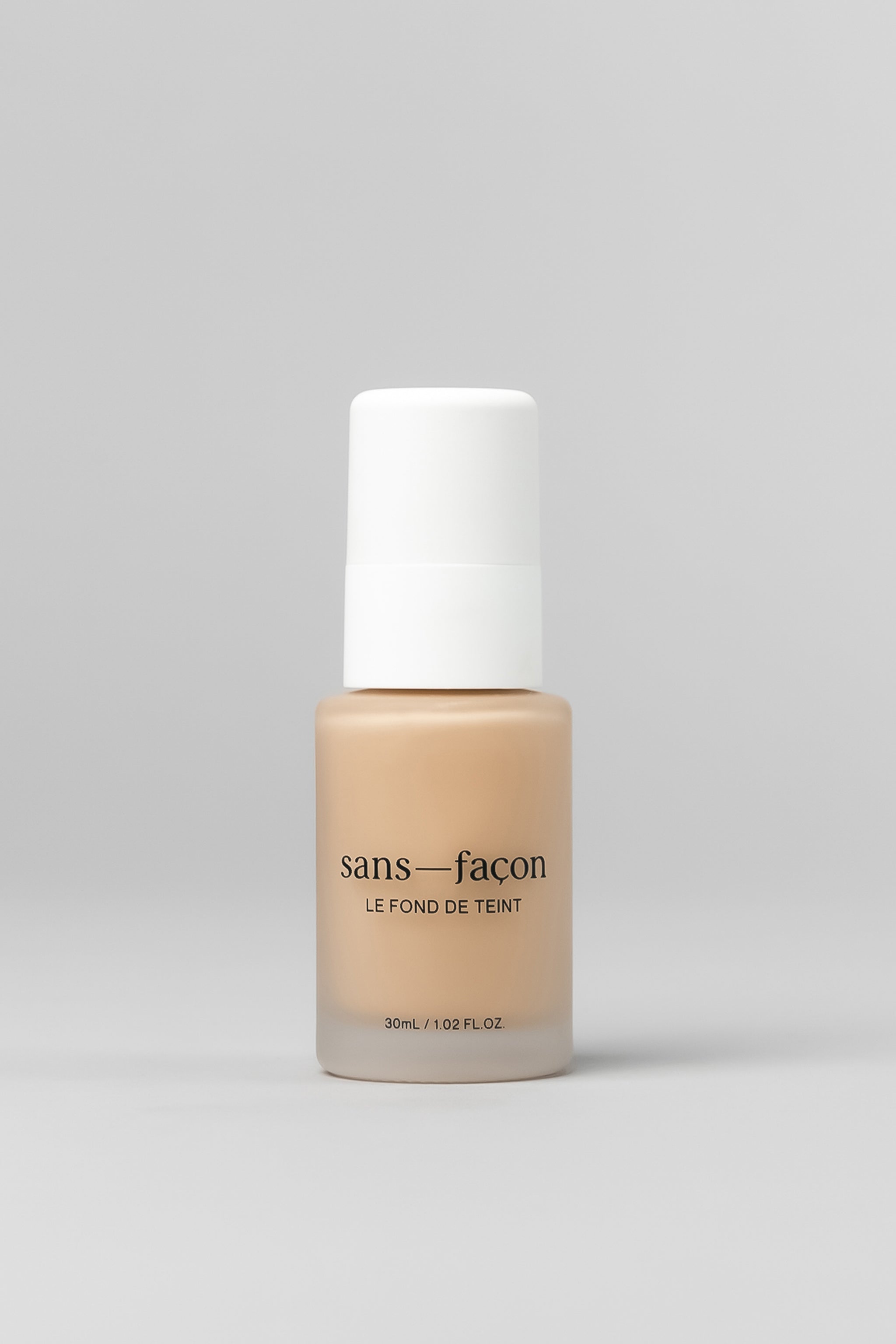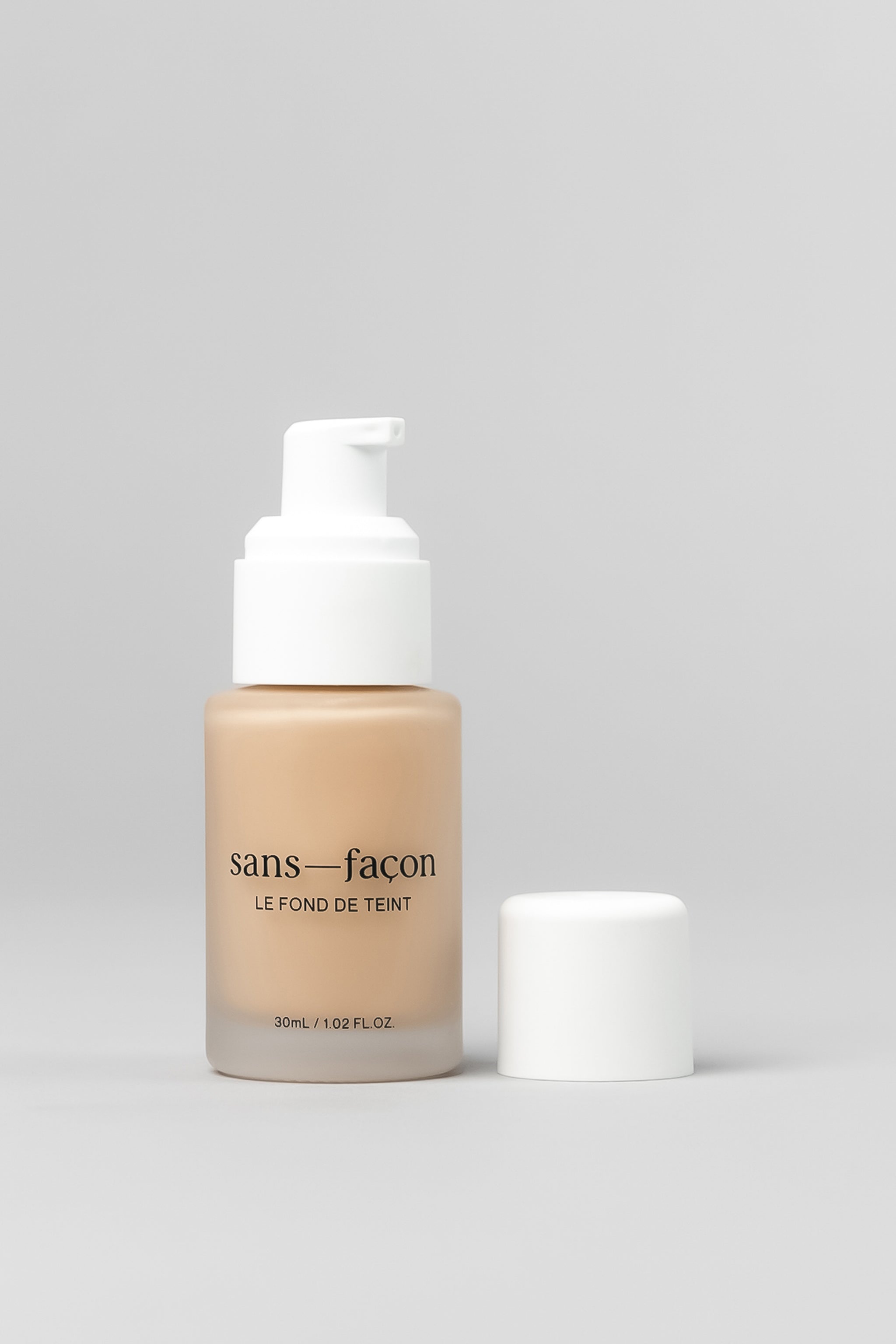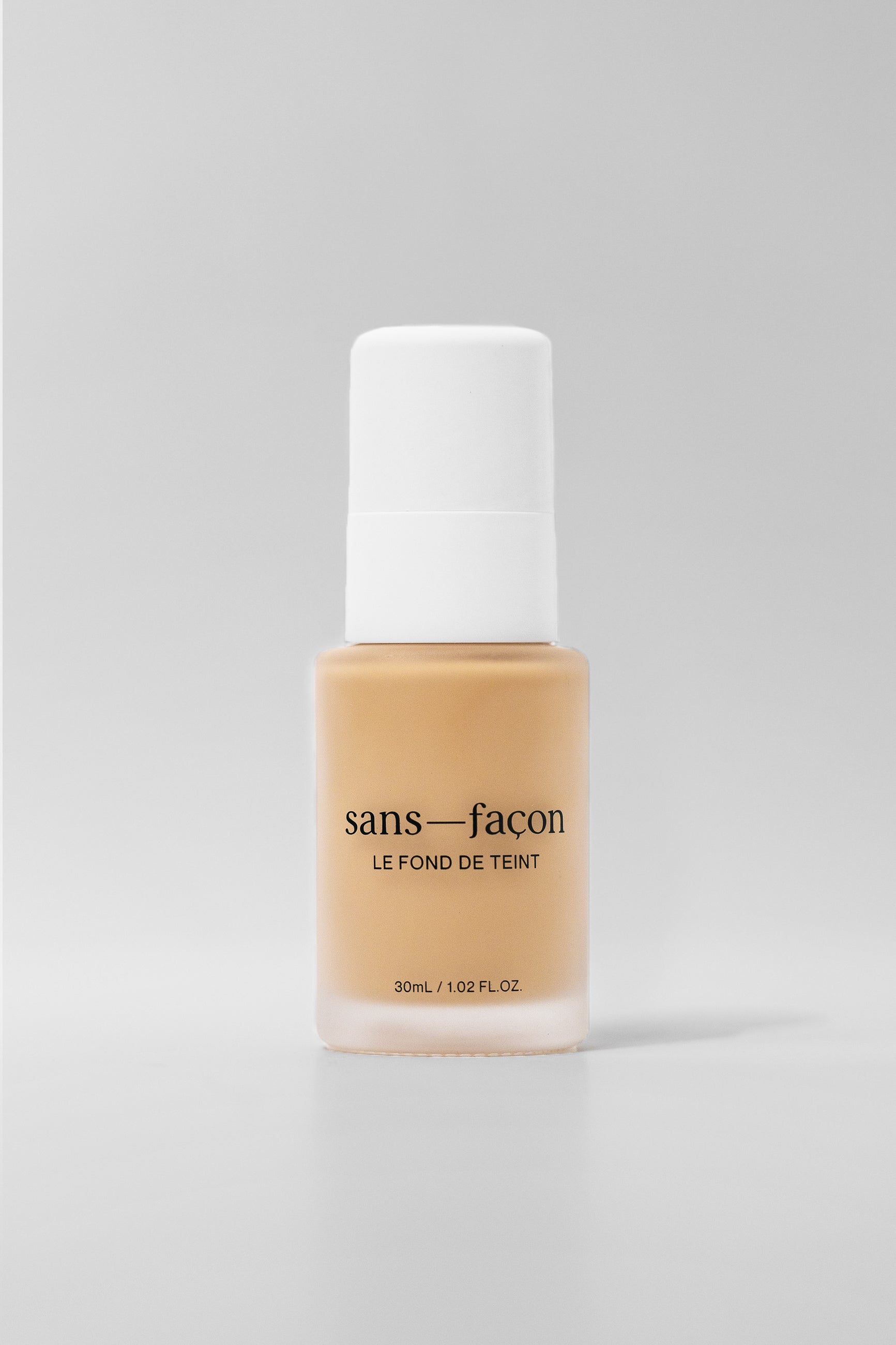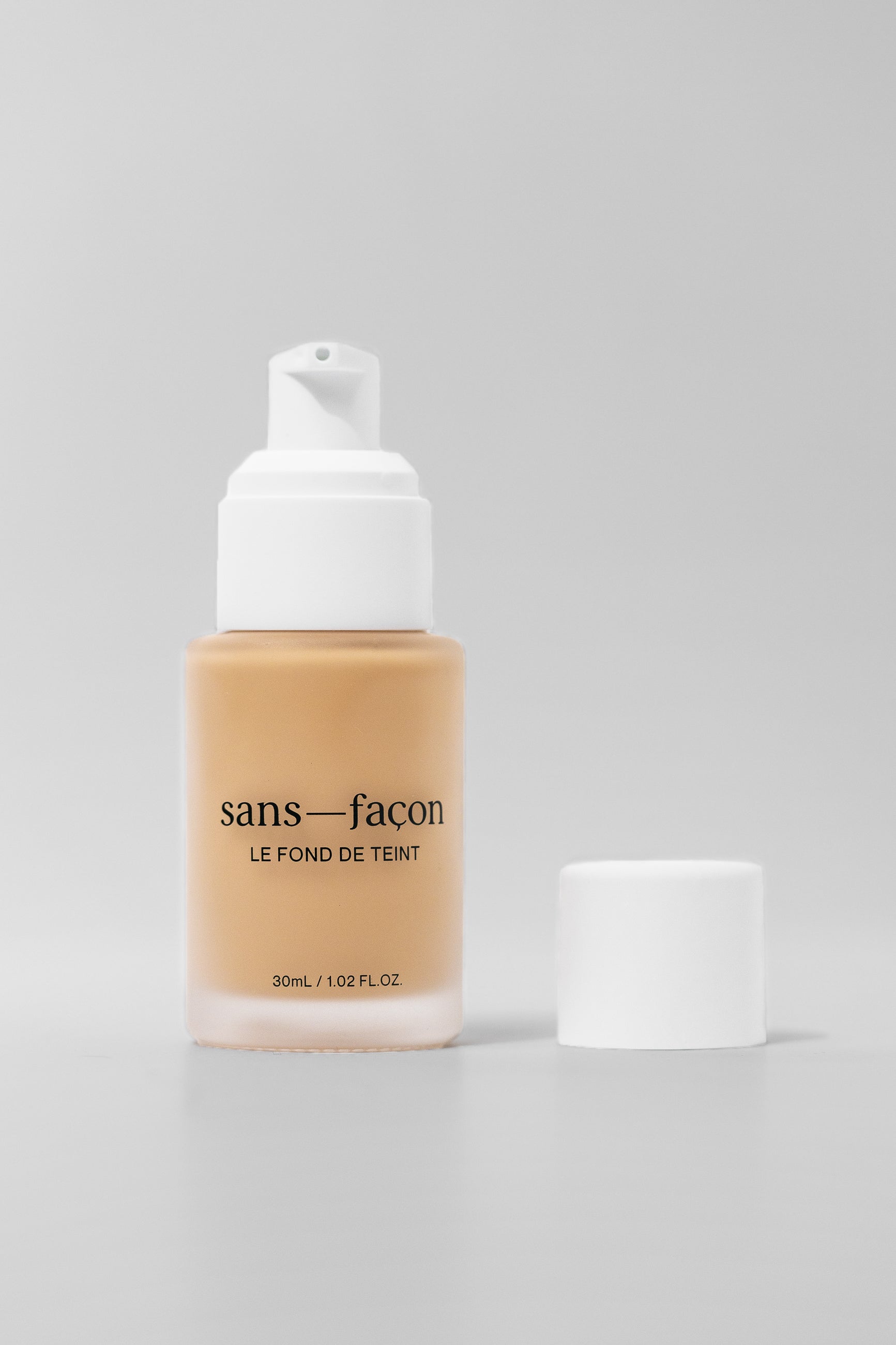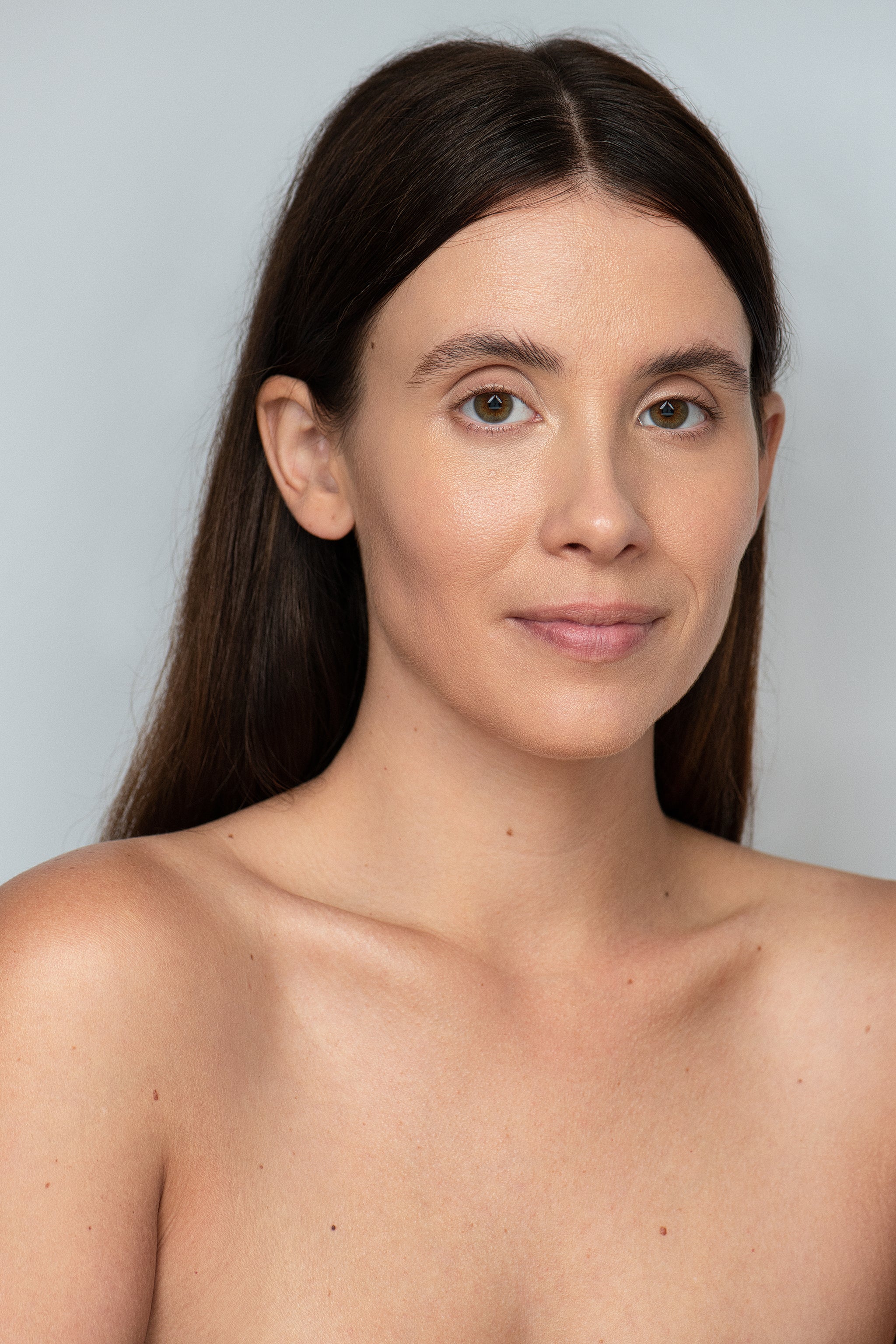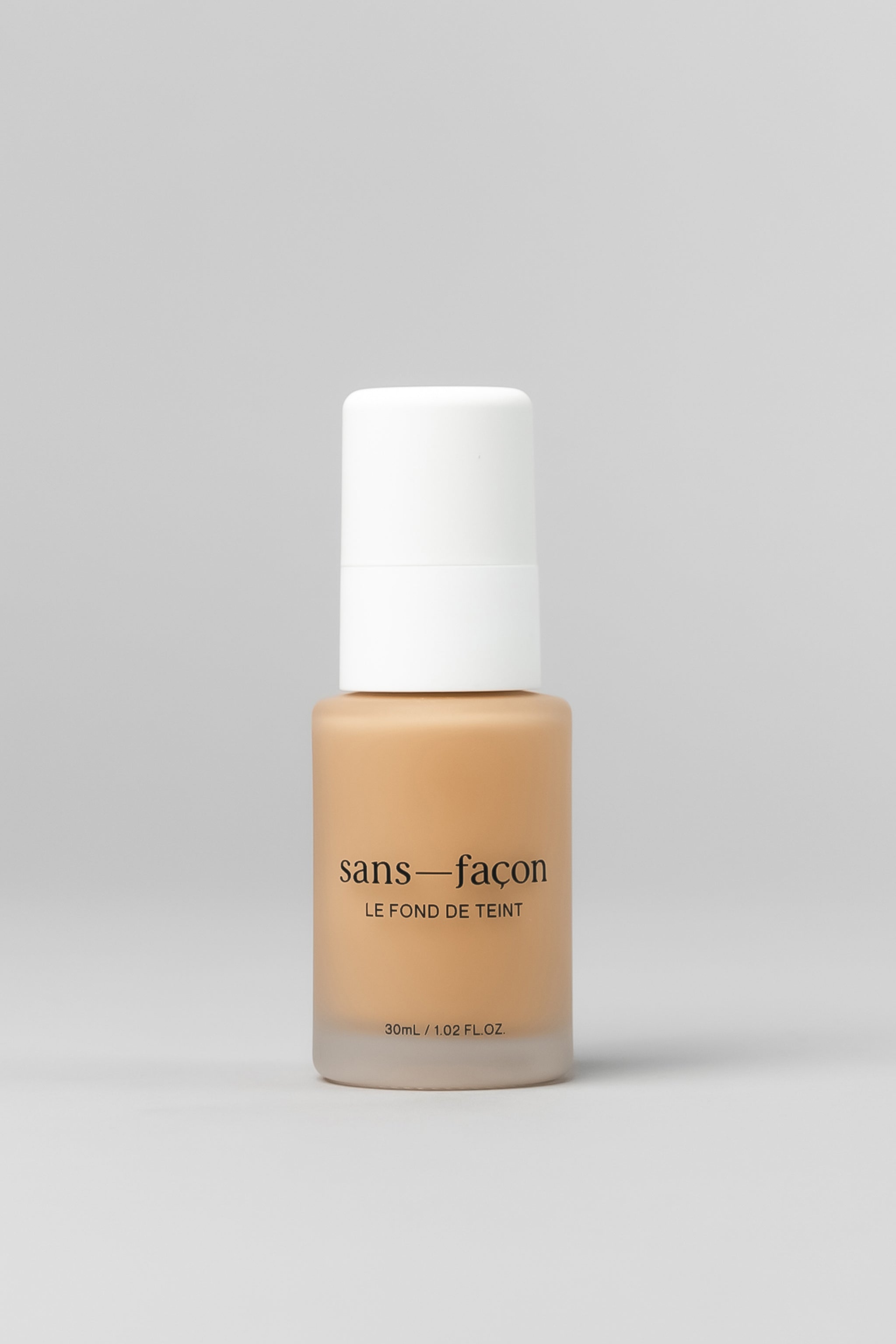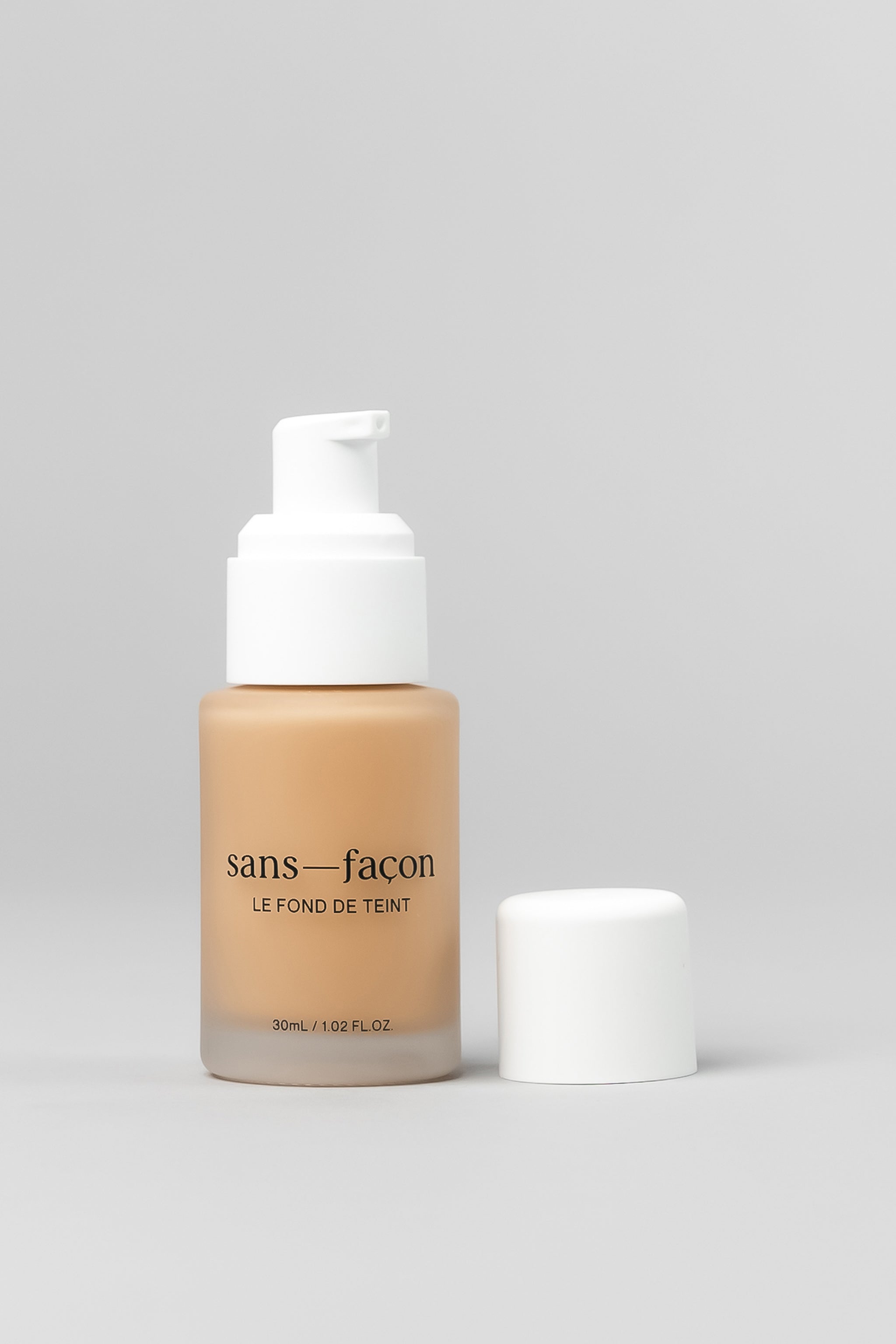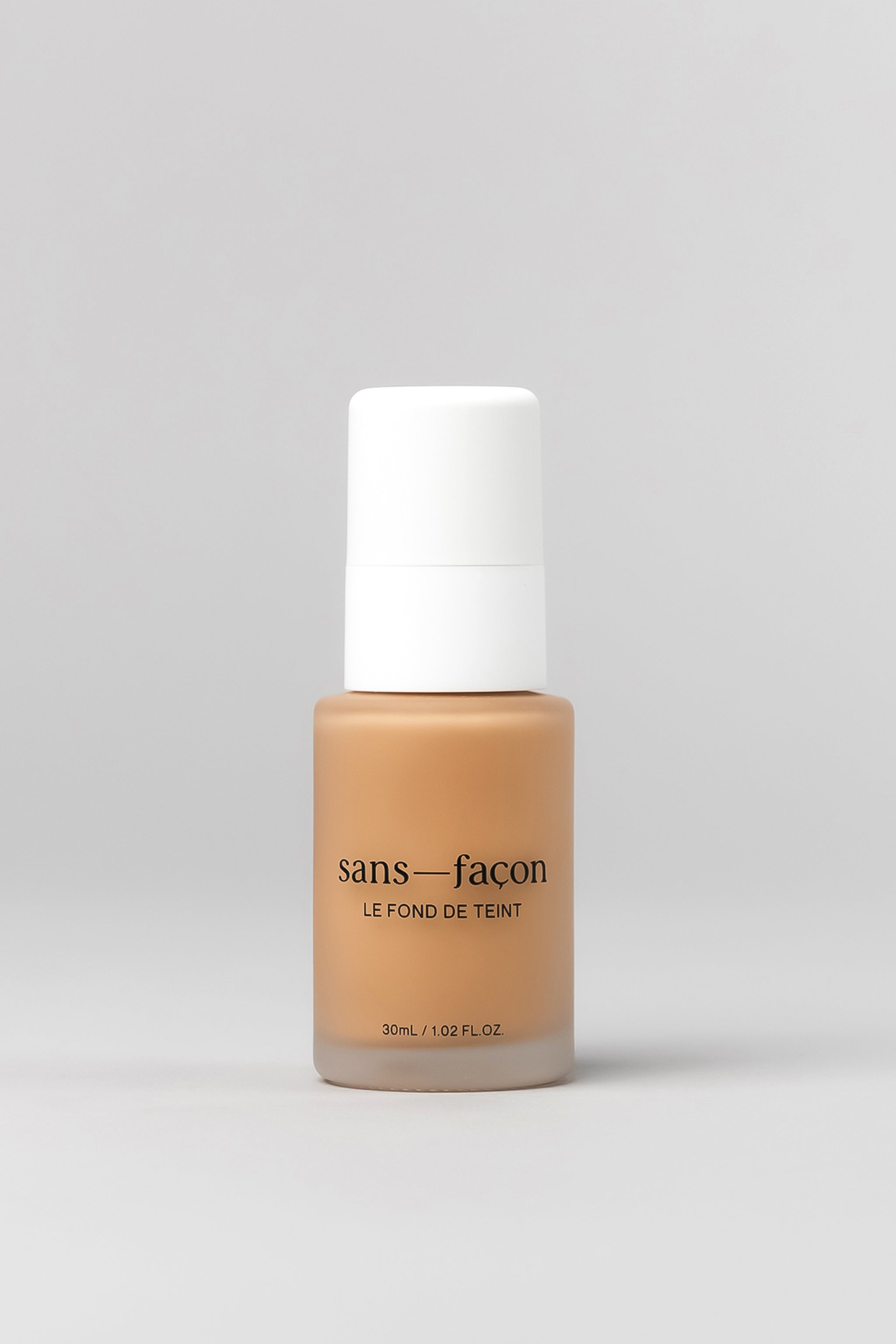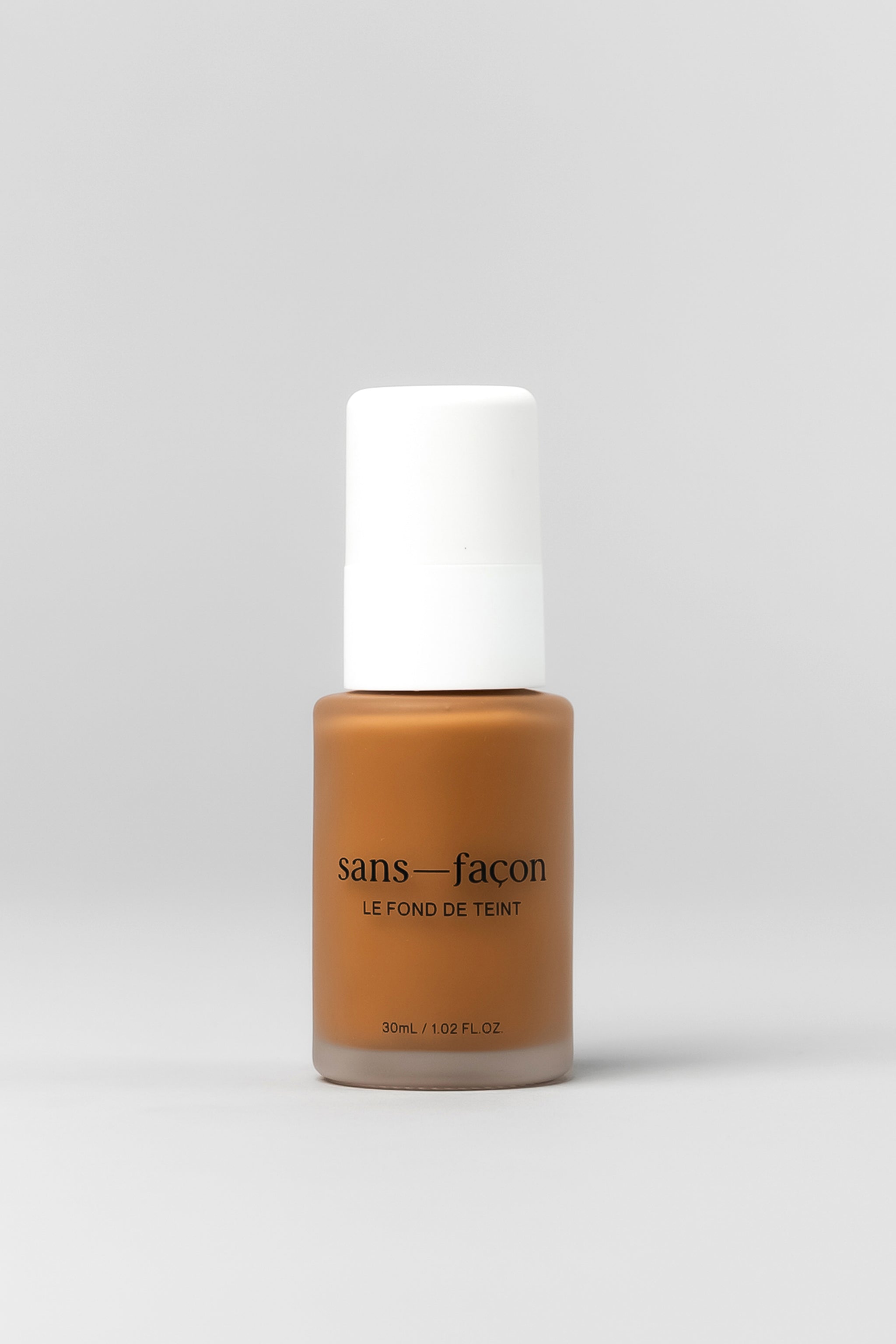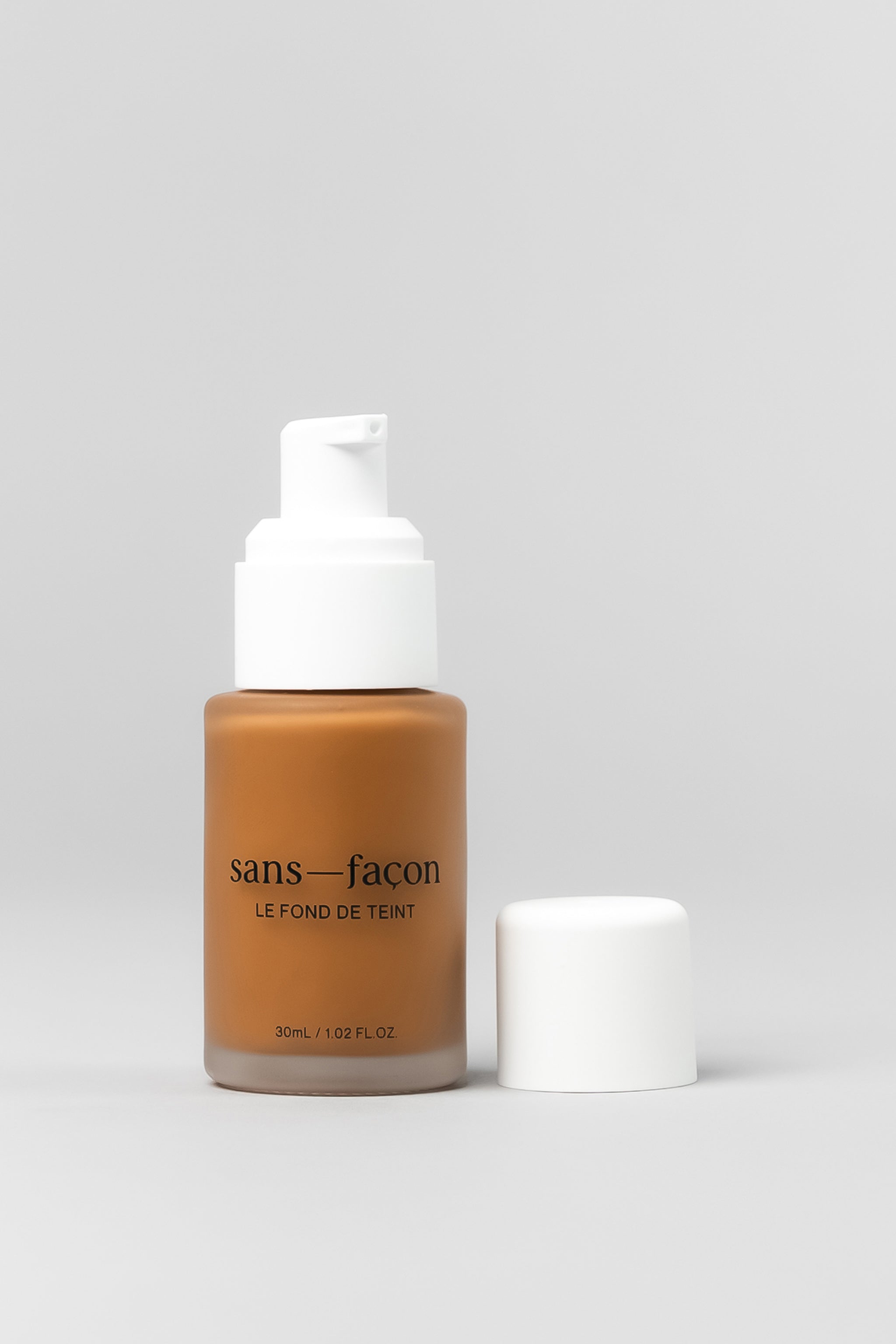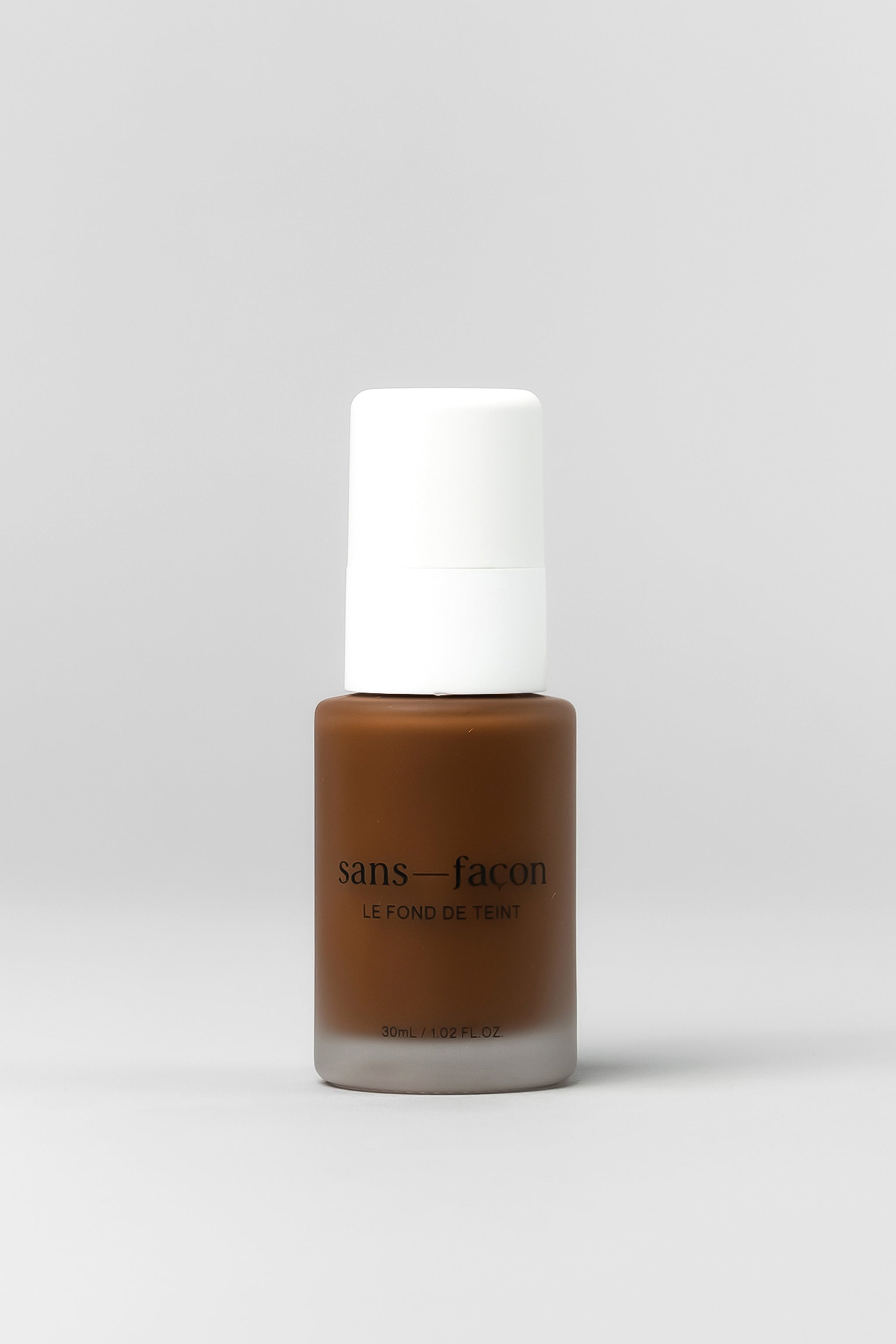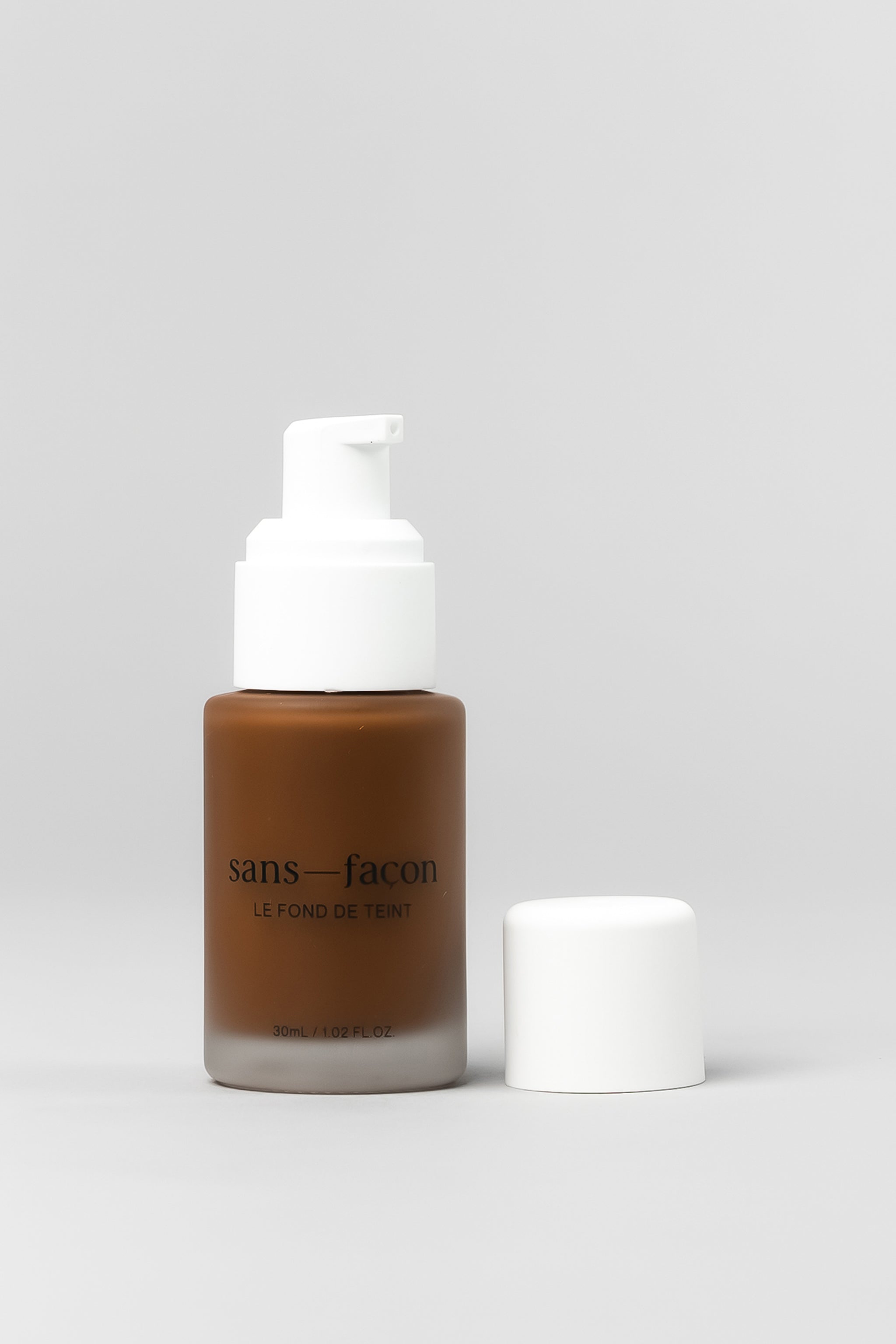 Description
Our foundation offers a minimalist, comfortable tinted veil that lets your skin breathe while giving it a light, luminous complexion.
This foundation is available in 7 different shades.
Please note: If you purchase a loose powder or foundation, you are not obligated to purchase the same colour # for all products. You can achieve different results by using a variety of tints.
How to use it : Apply a pump or two of product to your face and blend with the foundation brush. You can apply an additional layer for more coverage.

Size: 30mL / 1.02 FL.OZ.
Expiry: 12 months once opened.
Ingrédients
Glycerine : Hydrate et protège contre la déshydratation.

Huile de carthame : Enrichie de vitamine E, cette huile hydrate et adoucit la peau. Elle a également des bienfaits anti-âge.

Extrait de feuille d'aloès :

Elle a des propriétés anti-inflammatoires et elle hydrate votre peau.
Très décevant !
La texture est belle et tout semble beau à première vue. Malheureusement, ce fond de teint ne tient pas. Oui, j'avais une excellente base de maquillage.
Bonjour Lianne,
Pour tous problèmes avec votre commande ou produits, simplement envoyer un courriel à info@sansfaconcosmetiques.com Il nous fera plaisir de vous aider :)
Merci et bonne journée! :)
Parfait!
Première découverte de Sans-Façon pour moi et j'adore. Couvrant mais léger, excellente tenue. J'ai aussi acheté la poudre de la même teinte et c'est parfait!
Incroyable
La texture ainsi que le fini est impeccable. Très fluide, ce fond de teint est très léger! Je l'adore 😊
Belle application
Vraiment un bon produit .Fait un beau teint naturel et se fond à notre peau .Léger et couvrent. Il en faut peu c'est magique
Je recommande !!
Je l'adore
L'application est facile, juste assez couvrant et la teinte est parfaite !
Vegan
Discover superior quality vegan products.
Cruelty free
A statement that should be standard.
Paraben free
All our products are paraben free.
Made in Canada
Designed and developed in a Canadian laboratory.
Simple routine
Quality products, developed with a keen attention to detail, that will become your beauty essentials.
Frequently asked questions
Is it possible to try the products?
Yes. At the boutique Womance at 9100 John-Simons street, Quebec (QC) G2S0B9
Where are the products made?
All of our products are conceptualized, designed and developed in Canada.
Delivery
Free shipping
Shipping is free on purchases of $75 or more, anywhere in Canada except for certain remote areas To know more about it
Parcel tracking
All packages are shipped with a tracking number so you can check its progress. We recommend picking up your package quickly after delivery to avoid extreme temperature changes (very hot in summer or freezing in winter).
Fast delivery
Fast delivery, usually in 1-2 business days to most cities in Canada. For delivery in remote areas, allow for more time Learn more about our products.