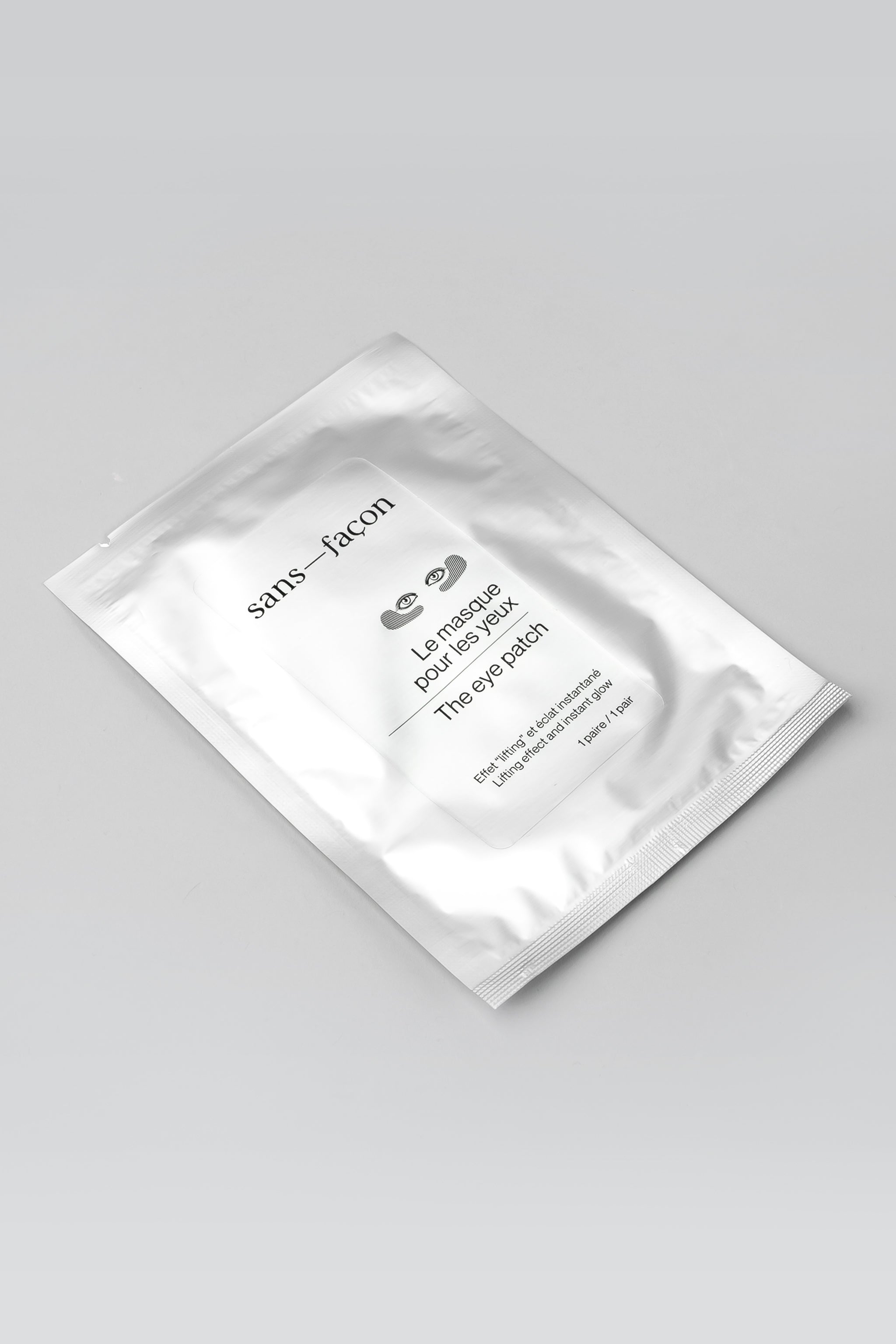 Description
Our eye mask includes two under-eye patches which help reduce the appearance of under-eye bags and smooth out fine lines and wrinkles. They moisturize and brighten your eyes in 15 minutes, giving you an immediate lift and glow effect!

Please note: This mask contains several active ingredients and is highly concentrated. It is normal to feel a tingling effect after a few seconds of wear; this will gradually subside. If you have extremely sensitive skin, monitor for signs of irritation and discontinue use if required.
The product contains one pair of under-eye patches.
Ingrédients
| | |
| --- | --- |
| | Vitamine K3 : Apporte une réduction des cernes et des poches, illumine le contour des yeux en lui donnant un coup d'éclat. |
| | Pro-rétinol : Aide à réduire les ridules et les rides du contour des yeux. |
| | Aloès : Possède des propriétés hydratantes et apaise votre peau. |
Rafraîchissant et rehaussant
Tellement agréable de porter ces timbres car ils sont rafraîchissant et laisse un éclat reposé. Parfait pour les mamans fatigués et les lendemains de veilles.
Like those a lot! Wish they were reusable!!
J'adore
Parfait pour avoir un regard reposé
Vegan
Discover superior quality vegan products.
Paraben free
All our products are paraben free.
Made in Canada
Designed and developed in a Canadian laboratory.
Simple routine
Quality products, developed with a keen attention to detail, that will become your beauty essentials.
Frequently asked questions
Is it possible to try the products?
Yes. At the boutique Womance at 9100 John-Simons street, Quebec (QC) G2S0B9
Where are the products made?
All of our products are conceptualized, designed and developed in Canada.
Delivery
Free shipping
Shipping is free on purchases of $75 or more, anywhere in Canada except for certain remote areas To know more about it
Parcel tracking
All packages are shipped with a tracking number so you can check its progress. We recommend picking up your package quickly after delivery to avoid extreme temperature changes (very hot in summer or freezing in winter).
Fast delivery
Fast delivery, usually in 1-2 business days to most cities in Canada. For delivery in remote areas, allow for more time Learn more about our products.