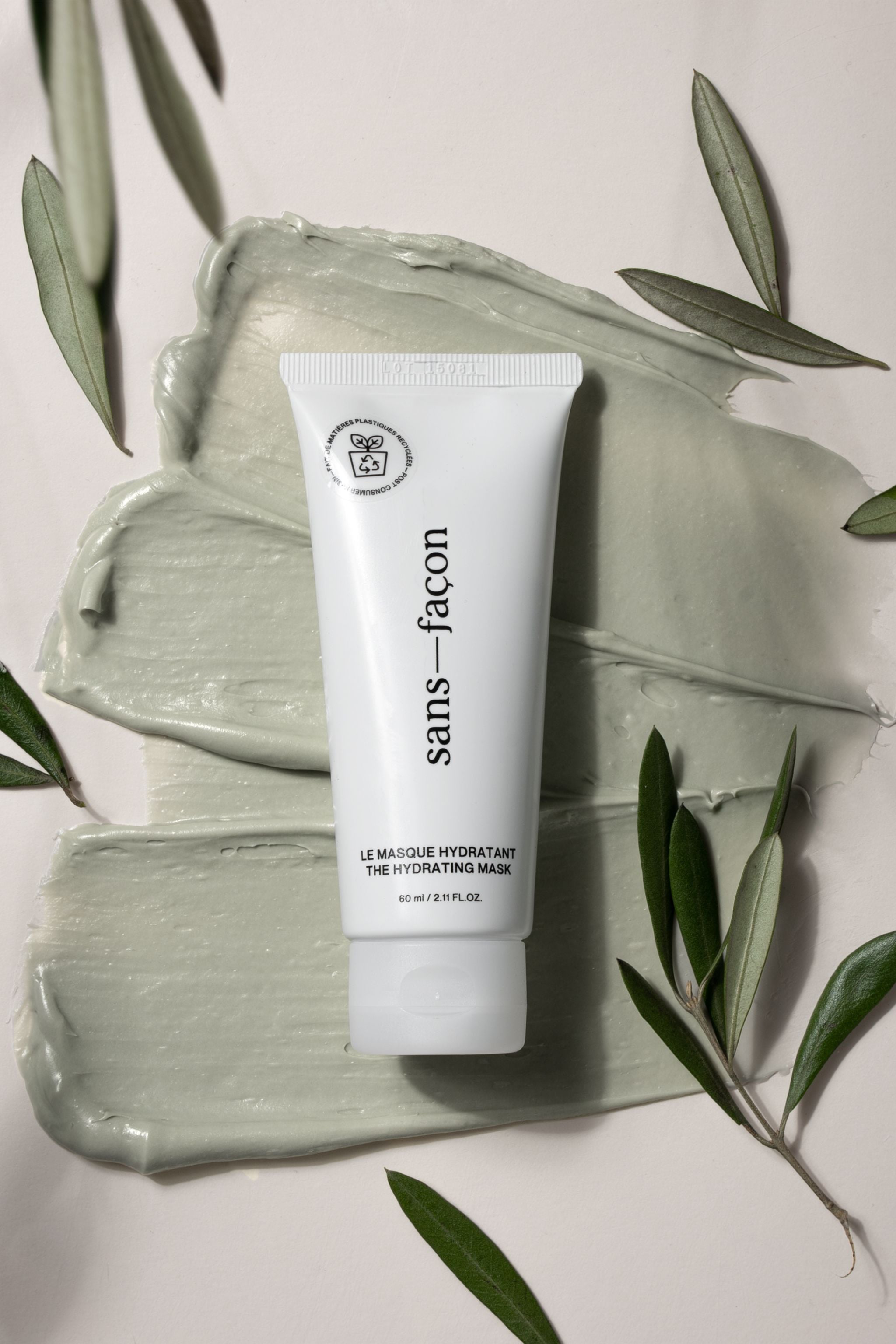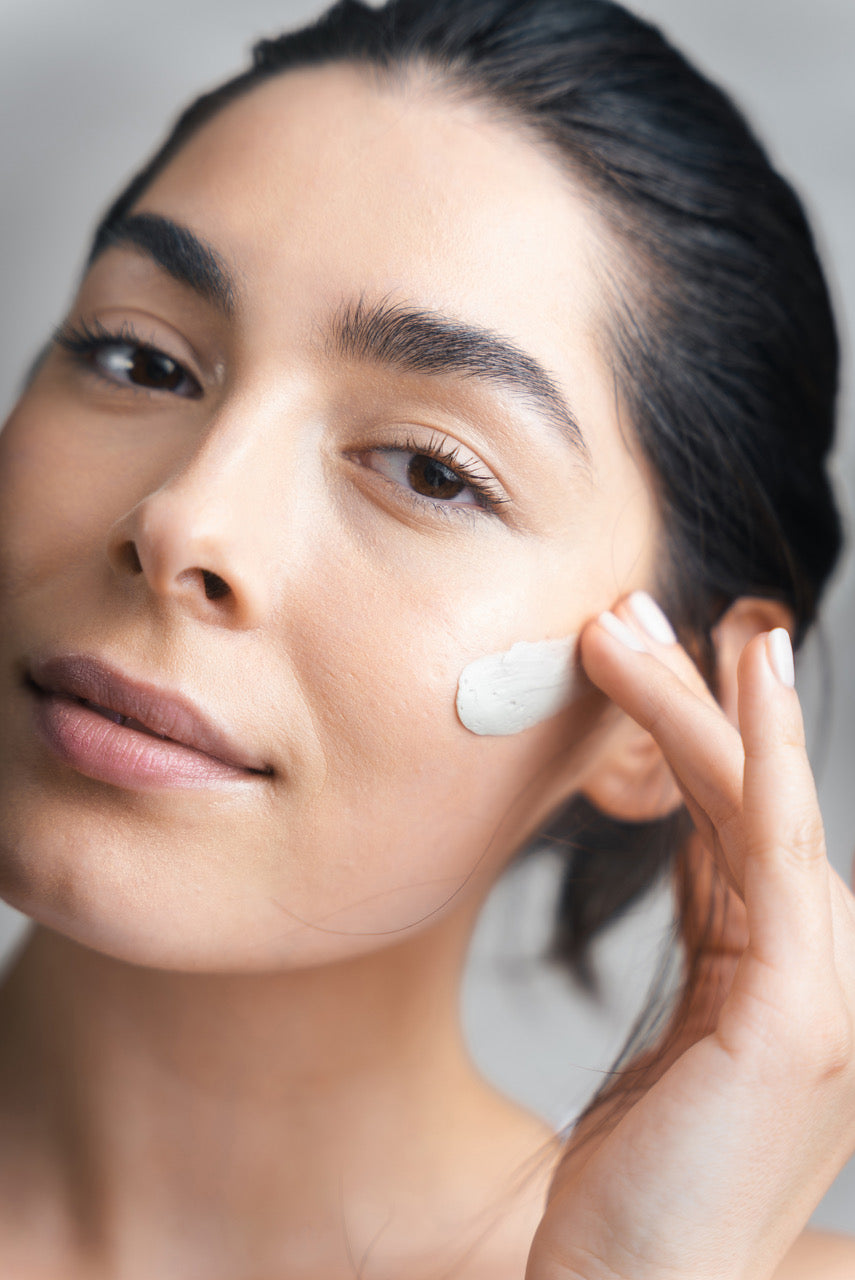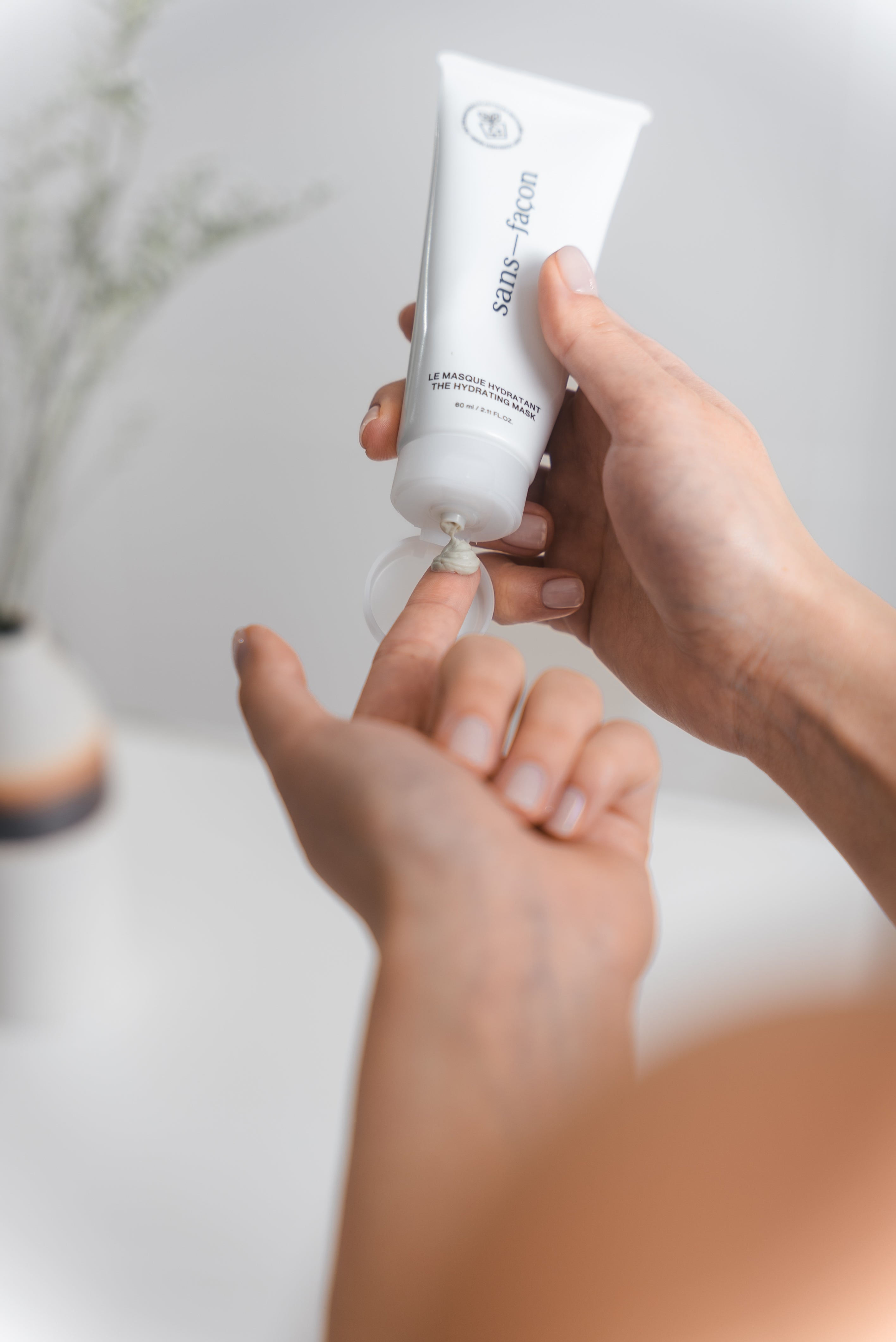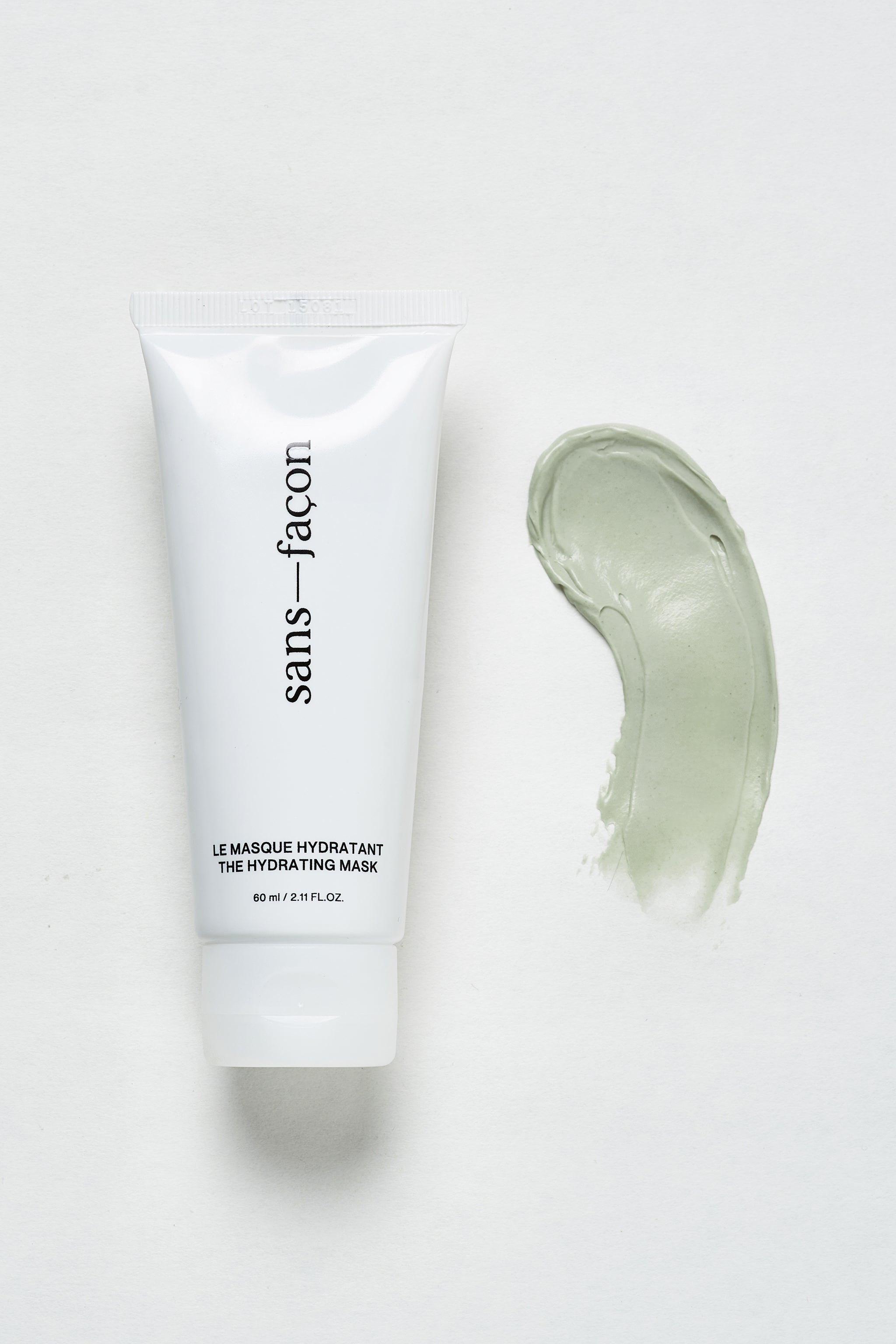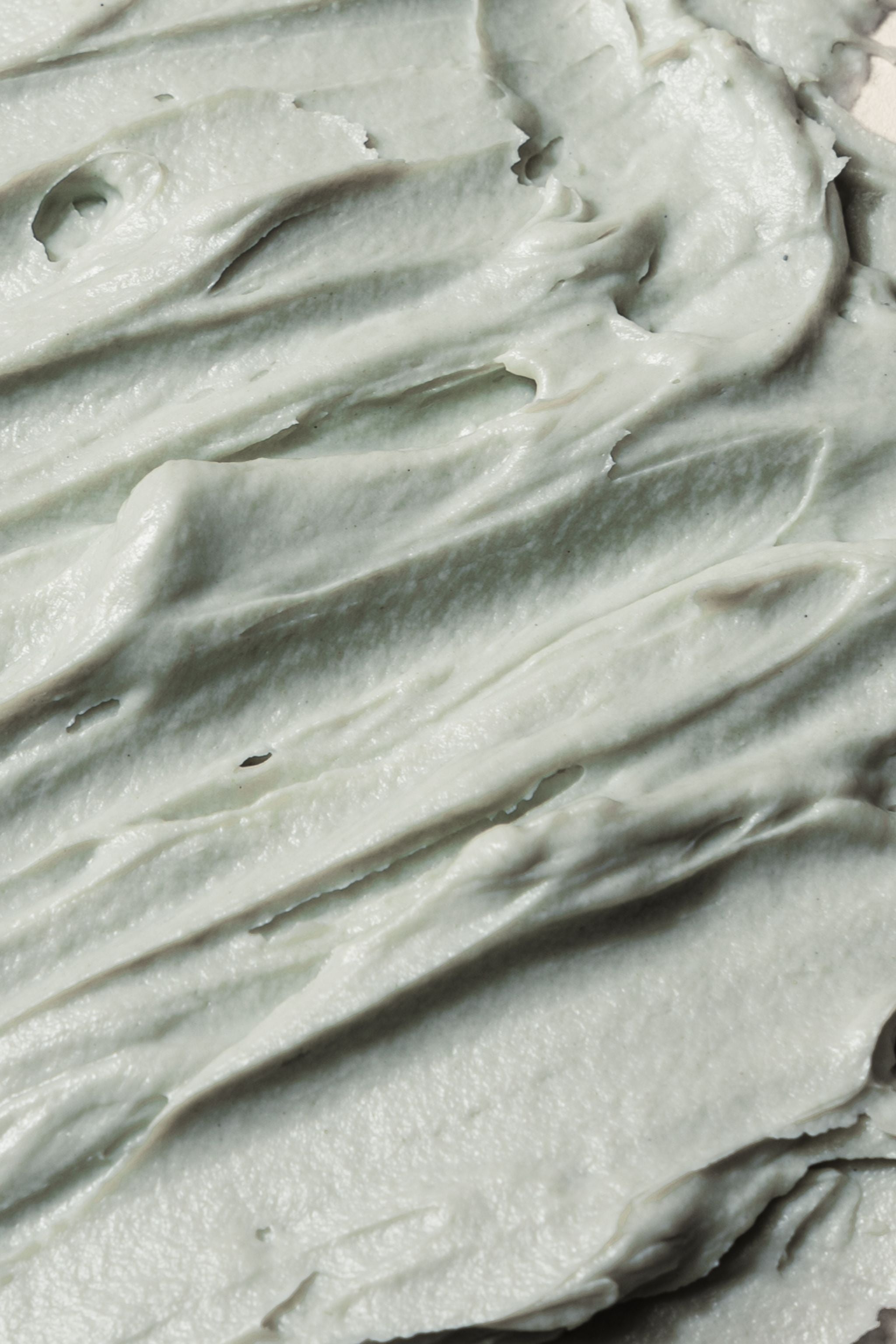 Description
Our green clay facial mask hydrates, soothes and tightens pores to leave your skin soft and supple. Fragrance free, it is well-suited for sensitive skin.
Real thought was put behind the ingredients of this moisturizing mask, making it suitable for all skin types, from sensitive and dry to combination or oily.
Our oil blends have moisturizing, protective and healing properties and help to improve skin elasticity. Their strong antioxidant agents help to delay the aging process. Additionally, facial oils can actually help treat acne due to the calming, anti-inflammatory properties of jojoba and avocado oils that can help calm seborrheic reactions.

The efficiency of the oils is increased by the two categories of clay used in the mask. Their main property is their absorbency power, the intensity of which depends on the type of clay.


Green clay: most often used to treat combination to oil skin due to its absorbent, antiseptic, purifying, healing and soothing properties.

White clay: recommended for sensitive or dry skin due to its moisturizing, cleansing and soothing properties.


Size: 60 mL / 2.11 fl oz

Ingrédients
Huile de jojoba :

L'huile de jojoba prévient la déshydratation et revitalise les peaux asphyxiées. Sa texture sèche et sa composition originale lui permettent de renforcer le film hydrolipidique et de réguler le flux de sébum des peaux grasses.

Biosaccharide gum-1 : Sucre issu de la fermentation bactérienne aux propriétés hydratantes et humectantes apportant confort et douceur. Cet actifs créé un film à la surface de la peau, permettant d'obtenir un effet apaisant, hydratant, anti-âge et restructurant.

Argile verte : Minéral naturel composé majoritairement de silicate et de minéraux lui conférant sa couleur. Elle purifie la peau en absorbant l'excès de sébum et détient une certaine action raffermissante et promouvant l'élasticité de la peau.



Super
Masque hydratant qui rend la peau apaisée et bien hydratée. Ma peau sensible était lumineuse. J'adore!
Je recommande
Bon produit, il rend la peau très douce. La texture est parfaite ce qui rend l'application facile, surtout avec l'applicateur. Le masque s'enlève très bien ensuit et ne salit pas le linge.
Wow!
J'adore! Il laisse ma peau si douce!
Je l'adore
Hydrate super bien ma peau
De la bombe ce masque hydratant!
Tout simplement conquise par ce produit. En plus d'être doux pour la peau, il s'étend à merveille avec l'applicateur. Il ne fait pas une couche ferme ou qui craque comme certains autres masques, on peut facilement vaquer à nos occupations et l'oublier! Il rend la peau douce et soyeuse, il fait maintenant parti de mes produits coup de cœur!
Vegan
Discover superior quality vegan products.
Cruelty free
A statement that should be standard.
Paraben free
All our products are paraben free.
Made in Canada
Designed and developed in a Canadian laboratory.
Simple routine
Quality products, developed with a keen attention to detail, that will become your beauty essentials.
Frequently asked questions
Is it possible to try the products?
Yes. At the boutique Womance at 9100 John-Simons street, Quebec (QC) G2S0B9
Where are the products made?
All of our products are conceptualized, designed and developed in Canada.
Delivery
Free shipping
Shipping is free on purchases of $75 or more, anywhere in Canada except for certain remote areas To know more about it
Parcel tracking
All packages are shipped with a tracking number so you can check its progress. We recommend picking up your package quickly after delivery to avoid extreme temperature changes (very hot in summer or freezing in winter).
Fast delivery
Fast delivery, usually in 1-2 business days to most cities in Canada. For delivery in remote areas, allow for more time Learn more about our products.