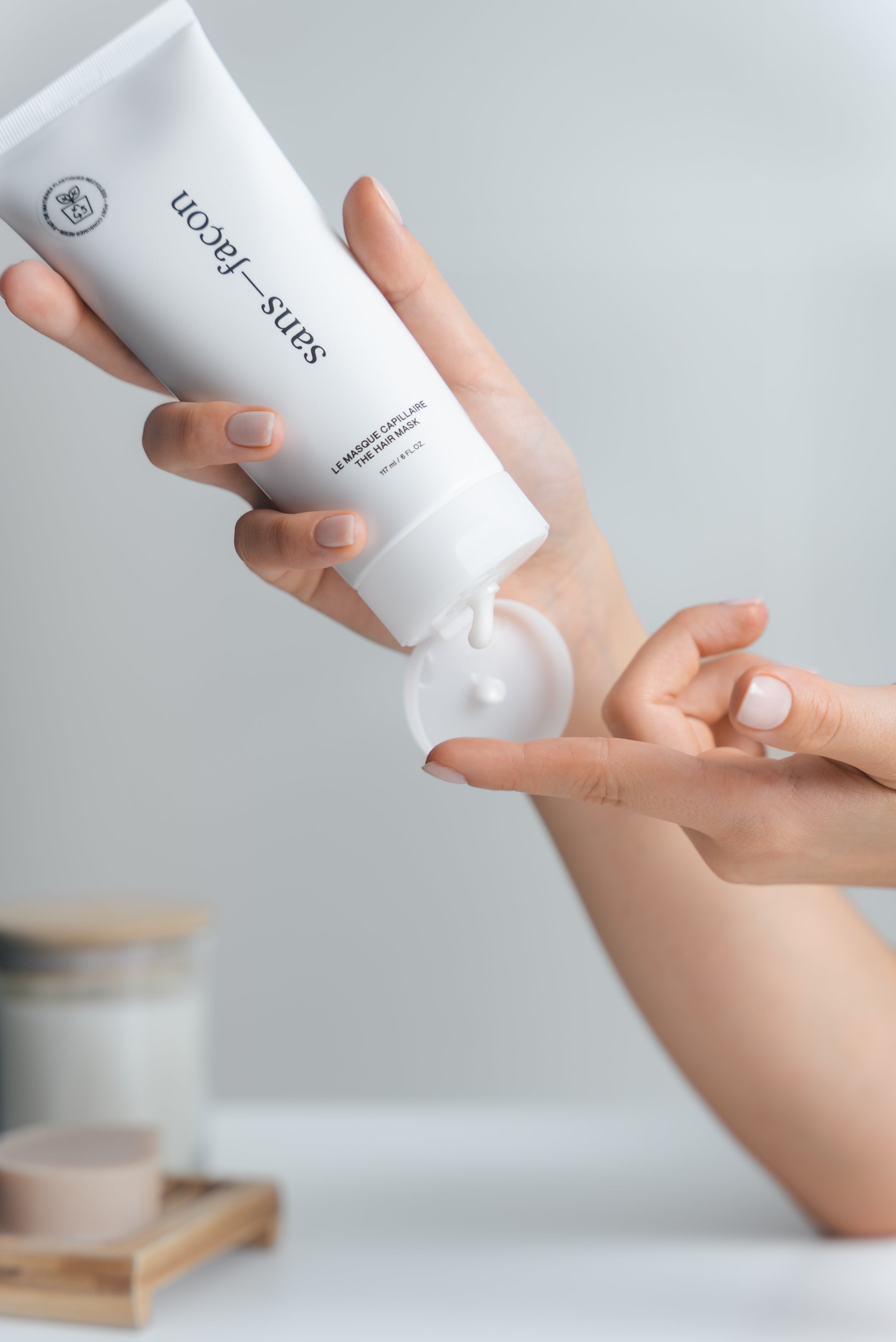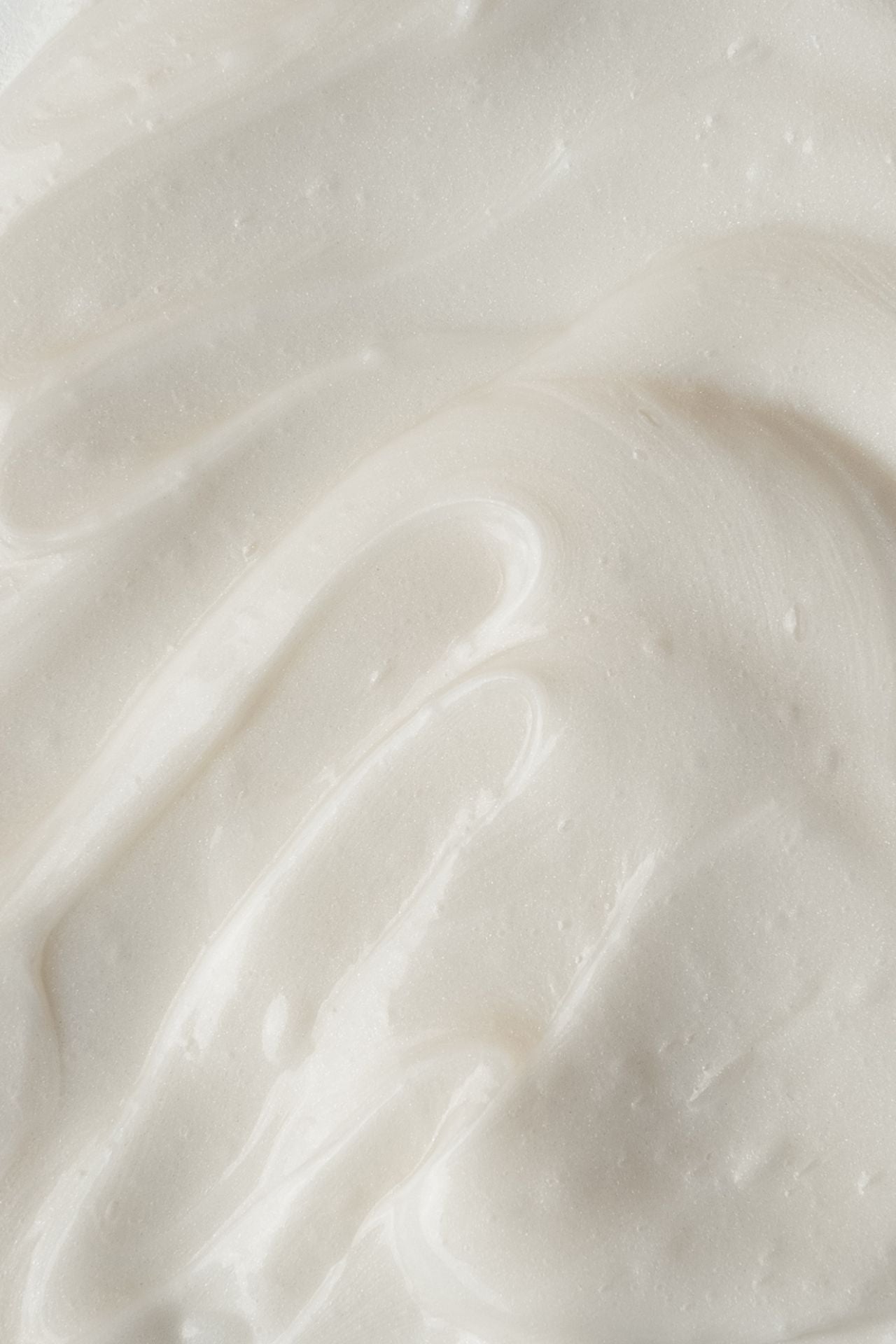 Description
The unique ingredients in this deeply hydrating hair mask promote thickening and growth for hair that is full of body and shine. It repairs, smooths and strengthens your hair, leaving it super soft and supple.
Made from more than 90% natural ingredients, you're sure to fall in love with this amazing product. As an added bonus, it goes perfectly with our hair oil! Add this duo to your self-care routine and enjoy thicker, healthier hair.
Smell: passion fruit & blackberries
Size: 177.5mL / 6 FL.OZ
Ingrédients
Complexe de peptide : Il

prévient la chute des cheveux tout en favorisant leur croissance. Il réduit les dommages causés par l'inflammation, ce qui permet d'obtenir une chevelure dense, volumineuse et saine.

Mélange d'acide aminés : Les acides aminés contribuent à la santé du cuir chevelu en le nourrissant et en le protégeant. Il améliore la texture/apparence du cheveu en boostant la production de kératine et de collagène.

Sodium PCA : Humectant pour les cheveux, cet ingrédient jour un rôle déterminant dans l'hydratation des fibres capillaires. Il permet de raviver les cheveux secs et abimés tout en améliorant la tenue des cheveux colorés.



Vegan
Discover superior quality vegan products.
Cruelty free
A statement that should be standard.
Paraben free
All our products are paraben free.
Made in Canada
Designed and developed in a Canadian laboratory.
Simple routine
Quality products, developed with a keen attention to detail, that will become your beauty essentials.
Frequently asked questions
Is it possible to try the products?
Yes. At the boutique Womance at 9100 John-Simons street, Quebec (QC) G2S0B9
Where are the products made?
All of our products are conceptualized, designed and developed in Canada.
Delivery
Free shipping
Shipping is free on purchases of $75 or more, anywhere in Canada except for certain remote areas To know more about it
Parcel tracking
All packages are shipped with a tracking number so you can check its progress. We recommend picking up your package quickly after delivery to avoid extreme temperature changes (very hot in summer or freezing in winter).
Fast delivery
Fast delivery, usually in 1-2 business days to most cities in Canada. For delivery in remote areas, allow for more time Learn more about our products.